Conference Rooms
On the ground floor of the Palm Camayenne Hotel, with direct access from the elegant lobby to facilitate the welcoming of your guests, we have two large modular rooms - Okoume and Phoenix - and an elegant Board Room. All of them are fully equipped with the latest multimedia technology, audio system and high speed Wi-Fi. Thanks to their adaptability, these rooms can accommodate all types of events.
On the first floor, right next to the imposing terrace, Le Flamboyant lounge is located with beautiful views of the Atlantic Ocean which, thanks to its adaptable design, has all the necessary facilities to carry out a complete coffee breack, a buffet, a cocktail or a working lunch, on the site where your event takes place.
Also on the first floor, the Palm Camayenne Hotel offers La Terrasse, a huge vantage point that runs along the entire façade of the hotel, with stunning views over the garden and the Atlantic Ocean. This is a magical place for large events, presentations of products, fashion shows, gala dinners or something as important as your wedding.
Next to the Atlantic Ocean, the Palm Camayenne Hotel has a beautiful garden of exotic palm trees and the largest Paillotte in the country - typical African construction - that create an incomparable setting for large events such as concerts, gala dinners, annual companies celebrations or large product presentations.
Ground Floor - Boardroom / Salles Okoumé & Phoenix
---



Ground Floor  - La Paillotte and Le Jardin
---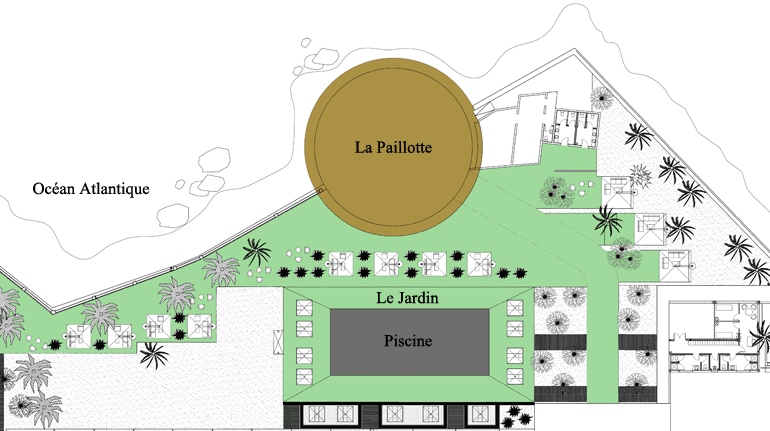 First Floor - Le Flamboyant
---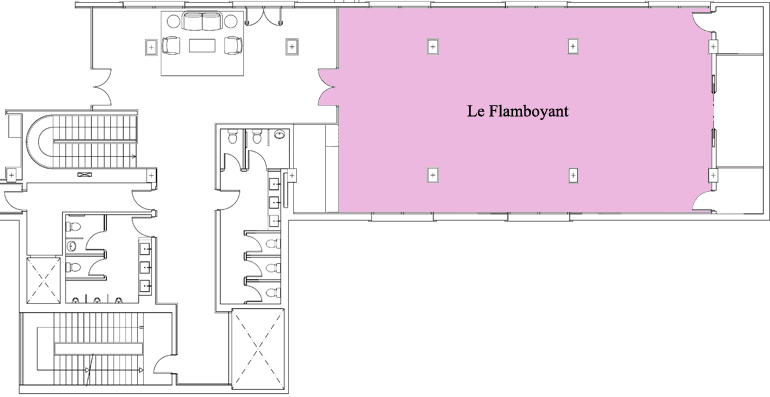 First Floor - La Terrasse
---